Prices

Prices have changes on our business & box lunch pages but they have not been updated. Please call 530-892-8775 for current pricing.

Chico Catering Company now has a complete Bar & Beverage service! From our Gourmet Lemonade Bar to a Full Service Top Shelf on-site bar! Make your party unique with one of our custom made portable bars! Click Here to go to the Chico Beverage & Bar Website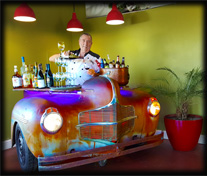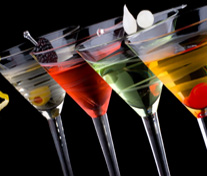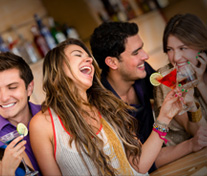 The Foodie Cafe

Chef Boyd incorporates his love for interesting and unique food and fresh wholesome ingredients and creates over the top breakfasts, sandwiches and burgers like nothing you have ever eaten! Vicki creates unbelievable baked goodies for dessert! We have an anti-lunchmeat policy! We use fresh meats and brine, marinade, smoke, roast and grill all of our meats! Chef Boyd makes all of his own sauces, dressings, marinades and condiments, you will love the layers of flavors on every menu item! The Foodie cafe uses local vendors for all of their meats, produce and breads...Chico Locker, Pro Pacific Fresh, Tin Roof Bakery, North State Bakery, S&L Meats and Chico Farmers Market.
Check out our Unique Eclectic Dining Room & Patio!
Our dining room was designed and built by Boyd & Vicki with unique recycled & upcycled materials! The tables were built with used wire spools and wood pallets and the bases are plow discs. Our unique chandelier is a 150-year-old door from a local farmhouse that was built in 1865 and dismantled last year. The other lights are wine barrel rings and some light fixtures from an old Kentucky Fried Chicken restaurant. And our coffee bar base is a 1940's traffic light!